About Stefan Baumann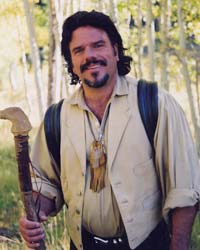 The paintings of Stefan Baumann reveal the true spirit of nature by transporting the viewer to distant lands that have gone unseen and undisturbed.
With the huge success of Baumann's weekly PBS television series, "The Grand View America's National Parks through the Eyes of an Artist", millions of people witness for themselves the magic Stefan portrays on canvas, his passion for nature and the American landscape. By distilling his love of nature into a luminous painting of brilliant, saturated color that transcends conventional landscape and wildlife art, Baumann has captured the hearts and imaginations of a generation.
Baumann's art speaks for itself; elegant and mysterious, exciting and bold. His paintings capture the mood and magic of a landscape that comes from his own imagination. Stefan believes that painting transforms a beautiful image into silent poetry which evokes the emotional response of romantic prose that speaks to one's inner self.
Each painting becomes an experience rather than merely a picture; it is a vivid manifestation of his special and personal union with nature and the outdoor world. Through his mastery of light, color, and artful composition, Baumann invites you to experience nature in its purity. It is no wonder that for many years distinguished American collectors, including former Amercian presidents and financial icons, have sought out his work.
about stefan baumann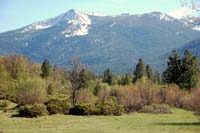 The Grand View Ranch is an "Artist Refuge in the Mountains" and is located on 10 acres of protected mountainside land close to the quaint and scenic town of Mt. Shasta City. This special ranch inspires an ongoing commitment to the care and preservation of mountain flora and fauna – enabling our guests to enjoy the natural surroundings of this tranquil retreat. Ecologically diverse, The Grand View Ranch has a mix of California trees such as dogwood, pine, fir, cypress, and oak forest, as well as having stunning views of Mount Shasta and the Eddies, all to create our tranquil landscape.
It is my dream to create an idyllic artist retreat, where artists can participate in location painting workshops that nurture the artist in a place of unparalleled beauty and inspiration. I am interested in offering an experience that reflects the philosophy of one of my mentors, John Ruskin, author of "Modern painters." Ruskin rejected the dehumanizing effects of the Industrial Revolution, similar to what we are going through right now, with mass-produced imports from other countries, and very few items made with the artist's hands, mind, and heart. I hope to work with other similar thinking artists to make a difference, and to provide a location for human connection and artistic expression to grow. This type of project takes a battalion of helpful colleagues to make it work, and many artists have contributed to this dream. I thank them with all my heart.
-Stefan Baumann-